Differences between glass bottle packaging and plastic cosmetic bottle that are used for cosmetic packaging
---
Comparative analysis and function of glass bottle and plastic bottle
Differences between glass bottle packaging and plastic cosmetic bottle that are used for cosmetic packaging
While buying and using cosmetic and skincare products, we often see different types of packaging method followed by various product lines, but have you ever considered that glass and plastic cosmetic packaging can also have a significant amount of influence over the actual product itself?
There's also another big fact that's seen that the different product in terms of application also has the fixed tradition of cosmetic packaging. Such as you're most likely to see glass nail polish bottles! Or fairness creams, face wash, and skincare packaging are made of plastic.
This blog is all about the facts and info about what is the actual use of these 2 different types of cosmetic packaging and why are they used in such a manner?
All the pros and cons behind the plastic and glass bottle used for cosmetic packaging.
Glass Bottles are a rather gorgeous material for cosmetic packaging. As many well-known brands all over the world use a huge amount of cosmetic glass bottles for their products with undeniably makes them super attractive and posh-looking too.
The chemical structure of glass bottles is in such a way that's helpful for the skincare packaging for emulsion type of products. As the substance can be easily removed from the bottle surface just by a stroke of the finger with ease!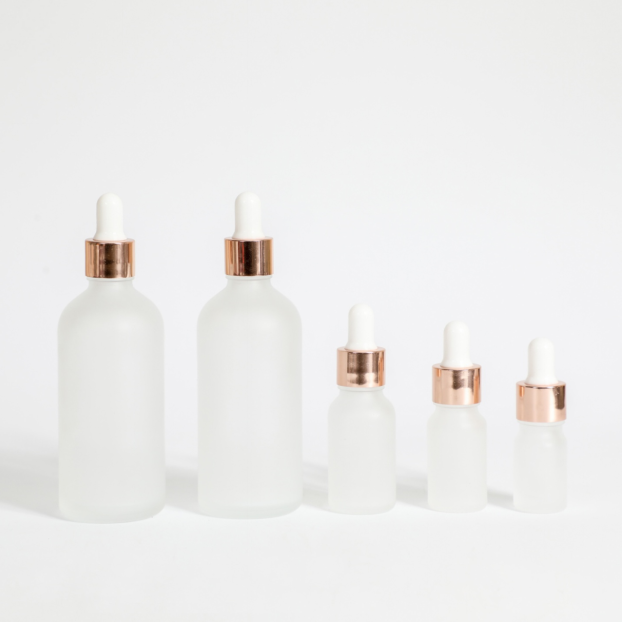 The main advantage of using glass cosmetic bottles is that it has gorgeous look and are clean too. Treat lime soda glass is used for those sorts of products that are to be stored for a long time.
And also general lime-soda is even more chemical resistant that is more appropriate for the general purpose of cosmetic packaging.
Thick and small walls of glass cosmetic jars are used to contain products like lip-gloss, eye-shadow, and skin care-type products. Amber glass container jars are used for body and bath products that don't have usually clear colors.
The big reasons behind the issues of using glass bottles are that the material is very much durable and quite fragile in terms of any impact. If not treated rightly, the whole product can be wasted due to one crack in the borosilicate glass. And also the sharp, broken edges pieces can easily physically harm.
Plastic Cosmetic Packaging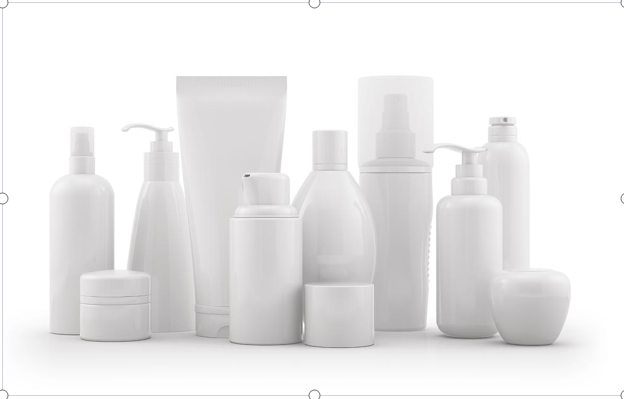 Since the development of the right technology that helps to have low-cost and massive production of plastic, it has been one of the most used cosmetic materials ever in the history of mankind for the daily purpose of objects.
Modern devices, farming, packaging, and designing are done with plastic material mostly to the date. And the similar goes for the fact of plastic bottles are used for cosmetic packaging also. The type of product and also manufacturing procedure largely relies on the sort of material that's used for its cosmetic packaging of it.
There're certain amounts of skincare products that you can't just basically think of being with other sorts of skincare packaging rather than the use of plastic. For example, every cream-like material is either coming to you with the cosmetic packaging with a plastic bottle or tube or jar depending on the full quantity of the product inside.
Suppose that you're using any face washing product. The tubing with plastic material assists you by simply squeezing out the right amount of product that's required for the application. Or the huge amount of skincare cream or any sort of face treatment cream which you need to rather more amount in terms of the application comes in a plastic jar or white bottle for the case of getting the product out of the jar and also save some meaningless effort.
Advantages of plastic bottle packaging
The reason behind the huge use of plastic cosmetic packaging is the significantly lower cost than any other material available in packaging. Plus the flexibility in terms of usage also assists the cause a lot.
Also, another major reason is that the pleasant look of the material helps it become a lot more attractive in term of packaging.
It is super lightweight and also durable in comparison to other materials. Also, this has the capability of being recycled into several other sorts of things.
Disadvantages of plastic bottle packaging
The main issue behind using plastic is that after usage of the product inside, the packaging turns into nothing but a waste and also has a big impact on the environmental condition of the earth.
Also, resistance to certain kinds of material and chemicals limits the usage of it being used up to a state.
Things to consider when using a glass bottle packaging or plastic cosmetic packaging
Materials matter in the packaging cosmetic world. Plastic and glass offer many advantages for product packaging, but they're a range of factors that can impact whether glass or plastic bottles are right for your particular situation.
The most vital factor of all is to ensure that either plastic or glass cosmetic bottles wholesale are compatible with your product. Mismatched material can lead to faulty contains, jars which makes compatibility the 1st concern to address when deciding between glass or bottle glass.
Certain products can contain substances and chemicals that might weaken or even dissolve certain materials. Glass, internees, and impermeability make it an attractive choice for sensitive skincare products, along with the ability to not wrap below the high temperature.
While it is less problematic than a faulty jar, you'd also weigh the impact glass and plastic can have on the shelf life of the product. Certain things might lose efficiency over time depending on your material of choice for a Cosmetic bottle supplier.
It is vital to weigh your expectations for the product to pick a material that's right suited for your shelf life expectations.
Shipping is not the only cost affected by your choice of cosmetic container material. In general, plastic can be cheaper than glass. Not only does a glass jar needs more energy consumption to heat glass into new glass bottles, but the mold cost of the plastic jar can also be surprisingly low depending on your container.
These factors can assist you to attain lower overall prices for blow-molded plastic cosmetic bottles than for the same glass containers.
If you are concerned about the potential for damaged products, you will want to consider the way you ship your goods. A plastic and glass bottle supplier that puts all on pallets should keep products reasonably safe.
Though, shipping through carriers can lead to a higher degree of damaged goods, particularly if you are shipping glass containers. If you are concerned about shattered glass, you might want to opt for plastic containers.
The decision between plastic and glass can also have major freight implications. Just put, glass is heavy than plastic packaging. There is a tremendous weight difference between a truckload of glass bottles vs. plastic bottles. When carrying a quote for shipping based on weight, that material option can weigh into your decision of which material is perfect for your containers.
Plastic and design have their positives and negatives when it comes to cosmetic packaging design. One benefit of glass is that it looks the same as that – glass. Certain plastic packaging can achieve a glass look, but it is not solid as real as glass. Plastic is also limited in terms of bottle form and design as compared to glass.
A clear plastic bottle would not be able to achieve the similar sharp edges and crevices as glass bottles, so you would not be able to mold plastic jars as crisply as glass bottles. While glass might offer cleaner edges, plastic makes up for it in terms of super flexibility in a cost-efficient, durable package.
The option between plastic and glass can also impact the way you sort, fill and label your cosmetic containers. Glass tends to need more labor and effort than plastic. Since glass is a lot prone to breaking, these containers are generally packed in pre-sized cases with dividers.
This means that glass cosmetic bottles need to be physically set up and set on a filling line. The procedure for plastic bottles can be as simple as dumping the cosmetic jars in a hopper that sorts them.
Some manufacturers want to wash out the glass before filling them. Even if the bottles come in and meet the requirements, a prewash can assist keep you safe from any stray glass shards or other debris, particularly for consumable products.
Bottom line
According to the above-detailed discussion, you can never actually choose one fixed material for the usage of cosmetic packaging. Different items need different sorts of handling, so at first, you have to know the product and also the perspective of the consumer who's going to use it.
Think about what suits the product and the purpose, compatibility, and style of usage. Then you'll have the right option for your cosmetic packaging. If you're looking for the top glass bottle supplier, congratulations you found your place, we're a leading cosmetic bottle wholesales supplier on the internet, contact us now for a quote.


Relevant news
undefined

WeChat
---